the pandemic-proof marketing plan
83 WAYS TO BRING IN MORE CUSTOMERS USING DIGITAL MARKETING...
Get instant access to THE PANDEMIC-PROOF MARKETING PLAN, our 2 HOUR online masterclass that helps you put together a eight-week marketing plan using 83 essential marketing techniques.
RISK FREE – 2 DAY 100% MONEY BACK GUARANTEE INCLUDED!
"our online presence has improved massively, with social engagement, website traffic and customer numbers all rising."
"We learned more in 3 hours with Yellow than we had across the last year working in the industry!"
"Our Google campaigns were so effective we made £15,000 from a campaign that cost us £200"
1) Find out how to plan and implement your marketing quicker and more effectively
How to guarantee better results than your previous marketing campaigns
How to structure consistently effective campaigns
Why your old promotions failed
What platforms and techniques have been the most effective in the last 12 months
What previous marketing 'essentials' are now wasting your time
2) Find out how to improve results from your website:.
What language makes people fill out enquiry forms & pick up the phone
What changes to make to improve your Google ranking
What free software and platforms can help improve website conversions 
What analytics tools that will improve traffic, conversions and user journey.
Find out how to keep people on your website for longer 
How to improve your conversions/leads/sales without spending a penny
3) Find out how to grab more attention on social media and to get enquiries through Facebook, Twitter, LinkedIn and Instagram.
What content do customers want you to post
How to open conversations
How to target specific demographics / target audiences
What everyone is doing but customers HATE.
4) Find out how to grow a relationship with your contact list with promotions and close more sales.
The variety of marketing techniques you can use to utilise customer data to full effect (as long as GDPR compliant!)
How regularly you should be contacting customers
What an effective email campaign looks like
How to bring back old customers more often.
BONUS – You get an 8 week schedule / plan to implement your marketing!
WHO ARE YELLOW MARKETING?
Yellow Marketing have produced over 1000 marketing projects for customers such as Argos, Jaguar, Land Rover, DHL, Persil, Aldi and a variety of small businesses in every industry.
We are a marketing agency that works on marketing, social media, pay per click advertising, graphic design, video marketing, email, direct mail and more for our clients EVERY DAY (rather than these 'gurus' who just sell training and dont actually DO this stuff with companies like yours), so this training is full of secrets we have learnt through actual marketing experience and trial and error.
The team put this plan / training together from what marketing has been working effectively for our clients during the pandemic.
The training is hosted by David Roberts – Yellow Managing Director.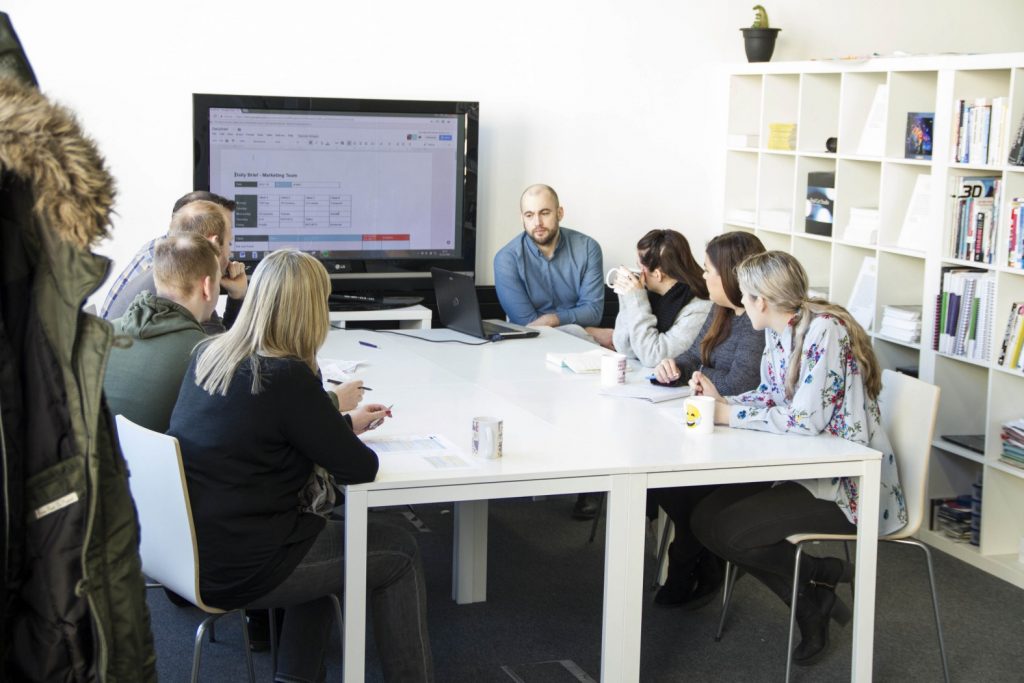 Here are free examples from the training - Get instant access to the course on the buttons below to watch 71 other strategies to rapidly grow your business...
SOME FREQUENTLY ASKED QUESTIONS....
How will I get access to the content?
As soon as you sign up you'll get an email with a link to watch the training course. You should also be redirected straight away to the page to watch it instantly.
What if I buy the course, but then I realize it's not a good fit for me?
We've had an extremely high satisfaction rate with this course, BUT in the course doesn't work out for you, we do offer a 7-day, unconditional, money-back guarantee. If for some reason you're not happy with your purchase, just email us with your purchase receipt and we'll give you a full refund, no questions asked. 
Will this work for marketing beginners?
It does help if you have a basic understanding of marketing as we go quite in depth in the training with some advanced techniques but NONE of the training requires you to be a 'coder' or highly technical. These are techniques everyone can do and we take you through step by step how to implement every technique. Plus, David Roberts is an experienced trainer who can make the most complicated strategies sound simple.
How long will I have access to the training?
You have lifetime access to the video training (we just ask that you do not share the content with others).
the pandemic-proof marketing plan
you have our "don't love it, don't buy it" guarantee.
If you don't think the training will bring you in more customers, just let us know within 2 days and we'll give you a full refund.
We are confident that this course can help ALL businesses to rapidly grow your customer list so this is why we provide the guarantee.
But you have to act now. This offer ends soon.