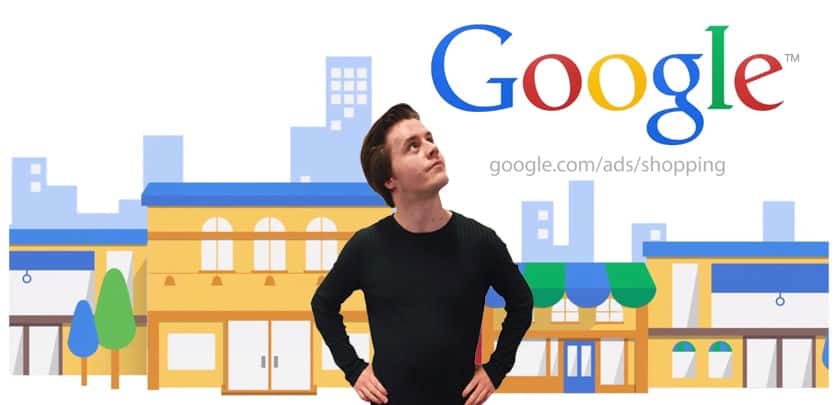 By Rob Russell
There's no denying that Google has been at the forefront of digital marketing for what feels like forever – and it certainly doesn't show any signs of stopping. From only the Search and Display Network way back when Google has branched out and expanded their means and methods of promoting your business.
Google Shopping is one of the main methods most E-commerce stores utilise to market their products online and operates through "Product Listing Ads". If your website is your online shop, think of Google as your shop window.
Google Shopping works in a slightly different way to standard Search Network campaigns. In order to advertise your products, you need to first create a "Feed". Your product feed is essentially your product catalogue. This product feed will be created on an external platform known as the Google Merchant Centre. Think of the feed as your inventory that should always be kept as up to date as possible, the same way a shopkeeper would carry out regular stock checks.
The product feed can be created in a number of ways, the most popular being Google Sheets. This way, all your product data is laid out in spreadsheet format and will contain every bit of information needed to advertise your product on Google, from product names [TITLES], product information [DESCRIPTION], price [PRICE] to delivery costs [SHIPPING]. You will also need to add your product images [IMAGE_LINK]. This is done by using the URL of where the image is stored on your site (i.e. right clicking on the image and using the "Copy Image Address" option). This will pull the image from your website, through to your product feed.
Along with the standard product attributes, there are numerous custom attributes you can use for things like flash sales and discounts – but we'll cover that at another time!
TOP TIP
Where some people fall short is that in setting up/linking their merchant feed to their Google Ads account, they don't take the time to segment their products into ad groups/product groups – which can impact your ability to accurately track and measure the performance of certain groups.
Google is known to penalise content that doesn't "seem right". The information on your product feed should match the information on the product page on your website. Sometimes, the slightest inconsistency can cause problems with your product feed – so be sure to keep track of changes you make to your website!
Many platforms, like WordPress, Shopify and Magento offer the ability to integrate your E-Commerce store and your Merchant Centre account, taking the manual hassle out of the job for you.
Unlike the way you'd create a Search Campaign by adding in the keywords that work best for your ad/ad group, Google Shopping looks for your products based on the data contained in your products information and on the landing page.
There is so much more that can be achieved with Google Shopping and Product Listing Ads, which we will cover in the weeks to come.
If you want support with Google Shopping contact Rob and the team today – 0151 427 0998 or info@yellowmarketingprogramme.com