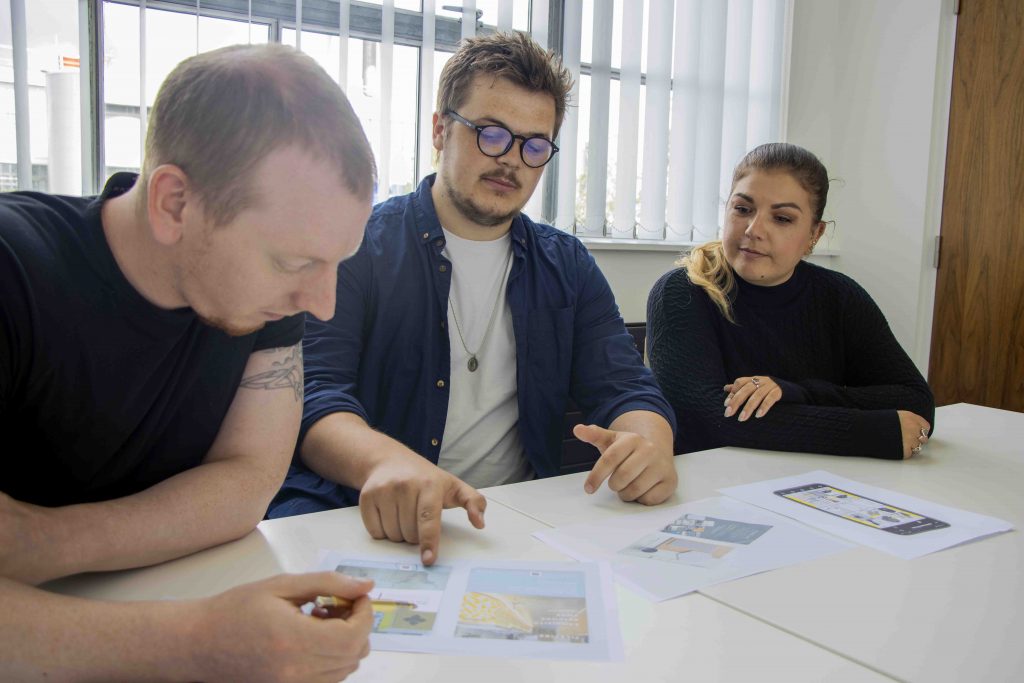 The pandemic has impacted nearly every industry and business we can imagine, of which marketeers have had to completely tear up the rule book and start from scratch. We had to learn these lessons fast and by necessity, to continue serving customers and helping businesses survive. The crisis has shed light on how brands can be resilient through these challenging times with the right messaging.
In this post, we'll cover five marketing lessons YELLOW marketing programme learned during the pandemic:
Pivot, pivot and pivot even more.
Even though you've just spent months working on a really good marketing campaign, you might have to change course when a crisis hits. In challenging times your planned marketing campaign can be received as 'tone-deaf' and insensitive if it's not in line with reality. Throwing your carefully crafted marketing plans out of the window at a moment's notice hurts obviously, but you'll get closer to your audience for doing so.
At the beginning of the pandemic, marketers have needed to work faster and more targeted, and change messaging on the fly. With constantly changing business conditions, this meant giving out daily updates to customers around protocols and contact support. The lesson we learned is to be agile, and communicate change quickly … before everything pivots again!
We're all human.
Yes, even us marketeers are human beings and lived through this pandemic with our personal highs and lows. When the world is going through a crisis, you need to carefully think about your messaging. You're better of running a marketing message by your network to see if it might come across as insensitive to the moment. Save your funny or bold campaign ideas for when times are good!
Empathy and truly putting your customers first was the only way to reach customers in this pandemic. Marketers had to go back to basics and meet the essential needs of their key audiences, marketing feelings instead of products or services. Businesses also started celebrating our everyday heroes like first responders and healthcare workers, elevating their stories in their marketing to create empathy. The lesson here is to adjust our tone and language and use copy that is sensitive to the time we are living in.
Grow your marketing mix.
When the unexpected happens, you'll want to have as many channels and touch points as possible with your audience to market your products. Whether it's long-term tactics like SEO or brand building or shorter-term ones such as PPC or influencer marketing, you need to have good foundations in your marketing strategy that will help you in times of uncertainty. If your marketing mix is well thought out and well balanced, you have the right tactics to impact all stages of the marketing funnel effectively.
For many businesses, this involved improving their omnichannel strategy. With most people suddenly working from home, the need to reach customers where they are, and how they want to buy, has become even more apparent. And during the pandemic, most of us were approachable on our phones, on social media and other applications…
Join the digital transformation.
Assuming the world will go back to what it was before and sitting around waiting for it, is not going to help your business. The pandemic changed customer behaviour, seeing online sales and deliveries flourish like never before. More than ever, we've learned that the internet is king so improving your skills in digital marketing is key to creating more opportunities.
'Digital transformation' and the 'new normal' became very trendy terms during the pandemic, but not without reason. With technology at our fingertips, many businesses made the jump towards online webshops and eCommerce in the wake of store closures. Websites now serve as salespeople, further improved with artificial intelligence (AI) to serve up content, offers and journeys that resonate with each visitor. We recommend any business to speed up the digital transformation to stay above water.
All about metrics.
Marketing messaging need to keep pace with the market. In times of crisis that meant loosening the reins on perfectionism as the most important thing was to get updates out. By split testing CTA's and messages, you can test to see what is actually credible and resonates with your audience. By knowing what your audience wants to see, you'll be able to produce content that results in higher user engagement.
Insight into data also helps to reallocate budgets to the most efficient and effective channels. You learn where your audience is spending the most time and what would deliver the most value. The pandemic gave us a period of budget analysis that actually proved to be a good forcing mechanism to better understand metrics — a practice we highly recommend to continue post-pandemic.
Looking for a full marketing department at a fraction of the price? Lead generation experts, social media managers, email marketers, copywriters, video production crew, PPC advertisers, graphic designers, photographers, researchers, web designers and more are included in our marketing packages. Get in touch for more info!