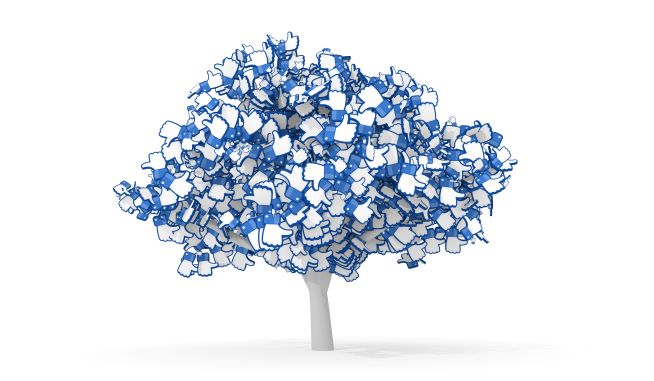 By Olivia Murphy
Over the last year, Facebook has made it increasingly difficult for businesses to be shown in the newsfeed without using a whopping amount of cash (Thanks again for that, Facebook…) but this doesn't mean businesses need to say goodbye to organic Facebook posts.
Is it harder to have your posts seen on Facebook? Yes. Have most business pages seen a drop in engagement because of this? Yes. 
However, this doesn't mean it's time to give up and put your entire budget into advertising, it just means it's time to get creative with reaching your audience.
If you aren't familiar with Facebook's algorithm, it essentially has changed so that you are only shown what YOU engage with in order to try and limit posts you aren't interested in and bring Facebook back as the place to engage with your friends and family. 
Great for users but tough for businesses.
So, how do we get around it? Well let me ask you a simple question, how many Facebook ads have you done which were just a "special offer" or "Hey, we have a new product, buy it PLEASE!"? – Our guess is probably that most of your ads have been something along these lines.
I'm sure every person reading this has sat on Facebook at one time or another and done the famous thumb exercise of scrolling through the sea of silly cat videos, school friends life updates and that couple you know breaking up for the 47th time. It gets tiring, and how are you meant to see an ad through all of that?!
Your content needs to make somebody stop. How do we do this? EMOTION, PEOPLE!
So many people think your ad has to be a straightforward offer or discount but is that what your audience is really going to relate to on an emotional level? Unless they're passionate about 10% off, we're going to say probably not.
Shock, excitement, humor, fear, sorrow and happiness are emotions you need to stir with your Facebook Ad copy. 
Some of the best Facebook Ads we have written here at YELLOW have been those that have told a story that the audience of that company can relate to and what makes them feel a certain way. 
THAT is what will stop someone in their scrolling marathon and make them think again about your business.
Next time you sit down to write a Facebook ad, think about what it is your audience would like to read. 
What are they feeling? What are their problems? Get them to relate to your content and show them you understand, and you will likely find much more success in this!
At YELLOW, we have worked on thousands of copywriting projects and would feel pretty confident enough to say we know our stuff. So, if you want help with your marketing, check out how we can help HERE