Search Engine Optimisation (SEO) has been an integral part of running an online business for what seems like forever and the current climate has only heightened that awareness, as businesses were forced to close their doors and focus more on digital avenues.
So, what exactly is SEO and why is it more important now than it has ever been?
SEO is the process of optimising your digital presence so that Search Engines such as Google and Bing can rank you accordingly, where your customer base can find you.
Due to lockdown restrictions, many businesses have been able to evaluate their online presence as a primary means of gaining new customers – turning to both paid and organic marketing methods to do so.
Not only that – but the current climate has also changed the way consumers interact with businesses – resulting in a lot more online interactions and enquiries.
Your target audience is out there – is your business in a position to be found?
An effective SEO strategy is made up of several factors that, when utilised together, help give your business the boost needed to make an impact on the competitive landscape.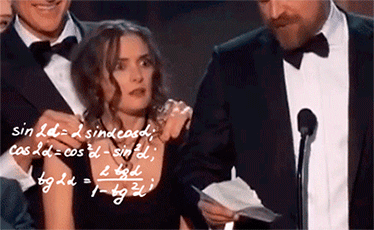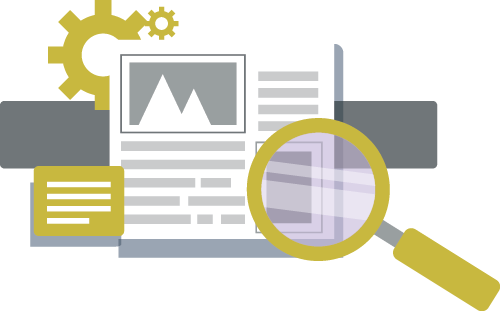 On-Page SEO
What do you think of when you think of SEO? A user entering a set of keywords/phrases to find you on Google? That's On-Page SEO!
On-Page SEO is when you review your site content and structured data and optimise each page for keywords and build an effective site architecture (such as URL's and pathways). Fact of the matter is, Search Engines prefer it when your content is interesting and engaging to the user, so overstuffing your page content with keywords isn't the best idea.
Google's Spider alogirthm crawls and indexes your page content along with meta tags, titles and descriptions to analyse whether your page is relevant to the users search. Its through this process that these algorithms can also detect duplicate content in your page body, title tags or anywhere else on your website. It's a common misconception that search engines penalise duplicate content on your website – however, that being said, they do favour original content.
Technical SEO
This is the 'backend' stuff. Technical SEO is usually to do with optimisations made within the website source code. This includes things such as Meta Titles & Meta Descriptions, HTTPS requests, and Broken Links.
"If technical SEO primarily deals with elements within the site source code, then why would it impact your site SEO even if a user can't see it?"
All these backend elements help to make your website what is considered 'healthy' by search engines. In terms of broken links, if you were visiting a website and a link you clicked was broken, that wouldn't be a very positive experience in finding the information you require, and search engines take that into consideration.
Your HTTPS status is another ranking factor used to determine your page rankings. HTTPS used to be used on eCommerce websites where sensitive data was entered to ensure the user that the web page is secure. However, we're now moving towards an entirely secure internet to allow users freedom and security when browsing – which is why search engines now favour sites with HTTPS status.
You can tell if a site is secure by the small lock icon to the left of your URL in your browser. This can also be displayed with HTTPS:// before the website domain you're visiting (i.e. HTTPS://www.yellowmarketingprogramme.com)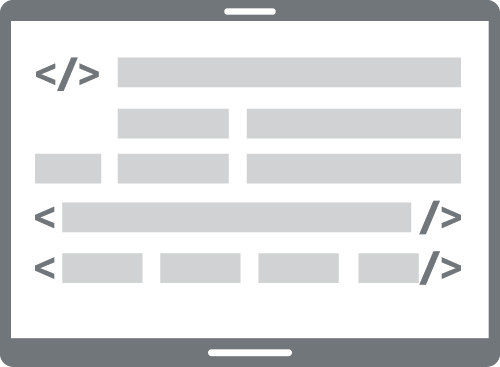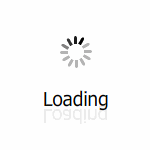 Page Speed
Another factor under the 'Technical SEO' umbrella is website speed. Speed is an important ranking factor that search engines consider when ranking your site. Statistics have shown that on average, 50% of website visitors will leave a site if it doesn't load in 2 seconds or less, and for every additional second, your conversions can drop by 20%. If your pages have slow loading times, chances are your bounce rates will be high and this can affect your organic positioning.
There could be several reasons your website isn't loading at best capacity, from large images to unminified CSS and Javascript files.  Ensuring a quick and seamless journey around your site will benefit both you and your users.
TIP: Use Google Page Speed Insights to evaluate your website speed here
Content Marketing
Search Engines also rank your site on how your visitors react and engage with your content. Typically, the better the user experience, the better your site is viewed by the Search Engines! Optimised, engaging blog content should be regularly produced to provide interesting resources to your website visitors (and help with increasing your site authority). Optimised blog content also helps to insert more keywords and related keywords into your website regularly.
Many businesses struggle to push out optimised content as they don't realise the importance of their blog section. To make any real progress with organic rankings, it is best practise to devise an effective content SEO strategy, complete with aims and objectives, target audience, desired keywords each blog should be optimised for and any relevant external or internal links.
Planning your content beforehand will help you develop truly engaging pieces of content that your audience can read on your website or through your social media channels.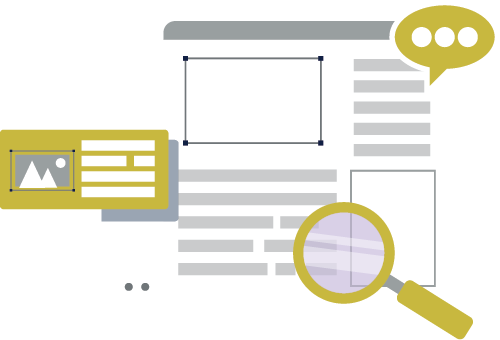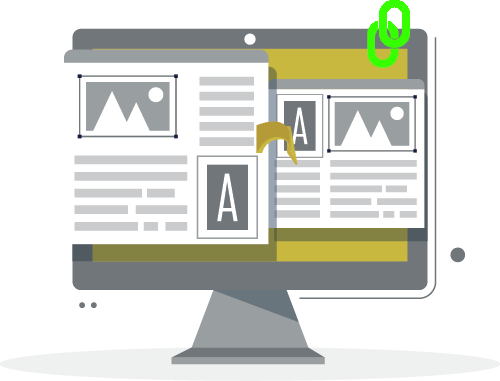 Backlinks
It's important to let Search Engines know that your site is reputable and an authoritative source for your customer base. One way of doing this is through gaining high-quality backlinks from other authoritative sites. These campaigns are what is known as 'Link Building', which aim to gain backlinks to your site for pieces of information such as press releases, featured products, or even guest articles.
Whilst high quality backlinks help improve your site SEO, low quality (or Toxic) backlinks can be damaging.
We've already mentioned Google's Spiders and now it's time to talk about Google Penguin!
In 2013, Google's Penguin algorithm changed the way the search engine views backlinks. Prior to this update, link building campaigns were all about QUANTITY. Since the Penguin update however, it's now about QUALITY – so if you're site SEO hasn't been updated since then, you might want to get that checked!
Sites are given rankings known as an 'Authority Score', which is based of a number of factors in itself. Ultimately, this score tells search engines that these sites are relevant to their audience and provide efficient and engaging information.
SEO isn't just about populating your website with keywords in the hopes of being found. Search Engines consider how people engage and interact with your website from the second they land. When working on your SEO strategy and implementation, a hands-on, proactive approach to each of the aforementioned factors is best. Yellow Marketing can help improve your site health through technical SEO and ultimately increase your visibility with a highly effective strategy to be expertly implemented.
If you would like more information on how we can improve your SEO efforts, contact us today!